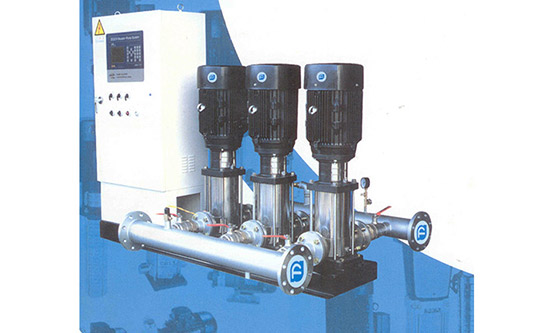 A pressure boosting system is designed to increase low pressure in a water system in order to achieve sufficient water flow and pressure to consumers.

Pressure boosting systems generally consist of one or more pumps which are installed in a booster set to increase the pressure in a system to a certain point independent of flow and inlet pressure.

Pressure boosting sets are installed in various system configurations, each offering different advantages and characteristics such as comfort level, initial investment cost, running costs, flexibility and supply assurance.

The pressure booster system is a lifestyle product best suited for water supply for shower panels, garden, sprinklers, and multi-storied bungalows. It is perfect for use in homes, clubs, hotels, hospitals etc. Very aptly named 'Shower Joy pressure booster system' this product gives the user the pleasure of sharp, tingling jets of water while using the shower panel. Makes gardening very convenient as it is able to supply high pressure needed for the sprinkler system. Also very useful for water supply connection to multiple bathrooms such as in hotels, bungalows where water supply is needed at a constant pressure.
Applications
High pressure showers/ wall shower panels
High pressure supply to Bungalows/ small apartment complexes/ hostels/ hotels
Gardening with lawn sprinklers
Domestic washing of cars